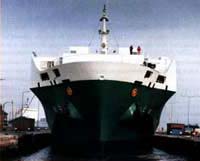 Part of the North Mainland on the island of Shetland, the village of Voe resembles most of its neighboring villages. The apparent Scandinavian background, evident in the architecture and layout, give raise to many curious traditions. For example, during an annual event held in January called "Up Helly Aa" Shetlanders dress up in fancy garb, known as guizing. The leading party dress as Viking with the chief Guizer Jarl at the head of the crowd. The decorative other squads that follow are a unique sight, since all their costumes are all designed for a competition for the most imaginative dress. The ritual is based on an ancient Viking tradition in which they would burn a galley whenever a clan chief passed away. The villagers would spend about a few weeks constructing a ship, which was to be sailed by torchlight around the vicinity before it was set aflame.

Now part of Scotland, this island has been the host for many various rulers from the Vikings to England to Scotland and a few others. This history combine to from the native spoken dialect influenced by a language called Old Norm that is a mixture of English and Norwegian. Though all the islanders speak English to the foreign ear the people appear to be speaking another language.

Linked to the mainland by ferries like the Spes Clara, the quaint island does not offer much as far as an island getaway. Known for mostly maritime and its oil industry, which is the source of much of the island's financial prosperity. The largest terminal in Europe, the Sullom Voe collects the oil harvested from the fields under the ocean and converts it into gas for shipment all over the globe. Though there is still little to explore besides some lush green valleys with various wildlife and few museums, the island is making a multi-million pound investment in a leisure center in the hope of attracting tourists.